Cash In Transit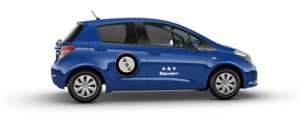 A&V Security is your company for cash transit and cash processing services that include:
point-to-point cash and valuables transportation
supplying tamper-proof bags
delivering/collecting valuables from national or international flights
counting and direct crediting cash into bank accounts
Our high-value and low-value cash transit and transportation services offer the same great high-security service, with low-value transportation being ideal for smaller cash pick-ups. Customers using this service are generally small businesses such as superettes, liquor stores and retail outlets.
Look no further for the best of all cash services worlds: high security, secure cash transportation, rapid and accurate processing and customised banking services.